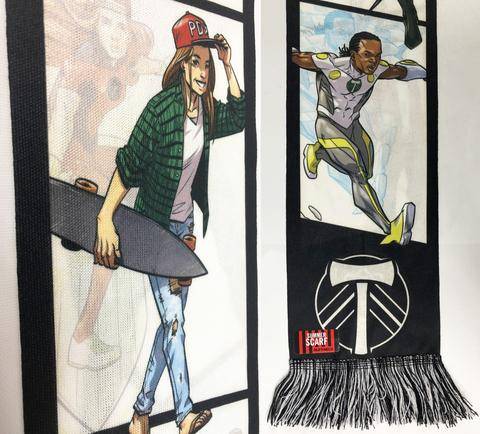 Summer Scarf
Our Summer Scarf is a lightweight polyester scarf which uses sublimated print technology to capture the highest level of detail possible. There are no color limitations and we can pretty much use any image on these custom printed scarves including pictures of people, landscapes, and action photos.
These scarves are designed for warm weather and are excellent for those looking for the highest resolution possible on a scarf.
Material: Lightweight but sturdy Poly/Acrylic blend.
Design: Custom printed scarves. Double-Sided, different design on each side.
Colors: No limit.
Fringe: Up to 2 colors.