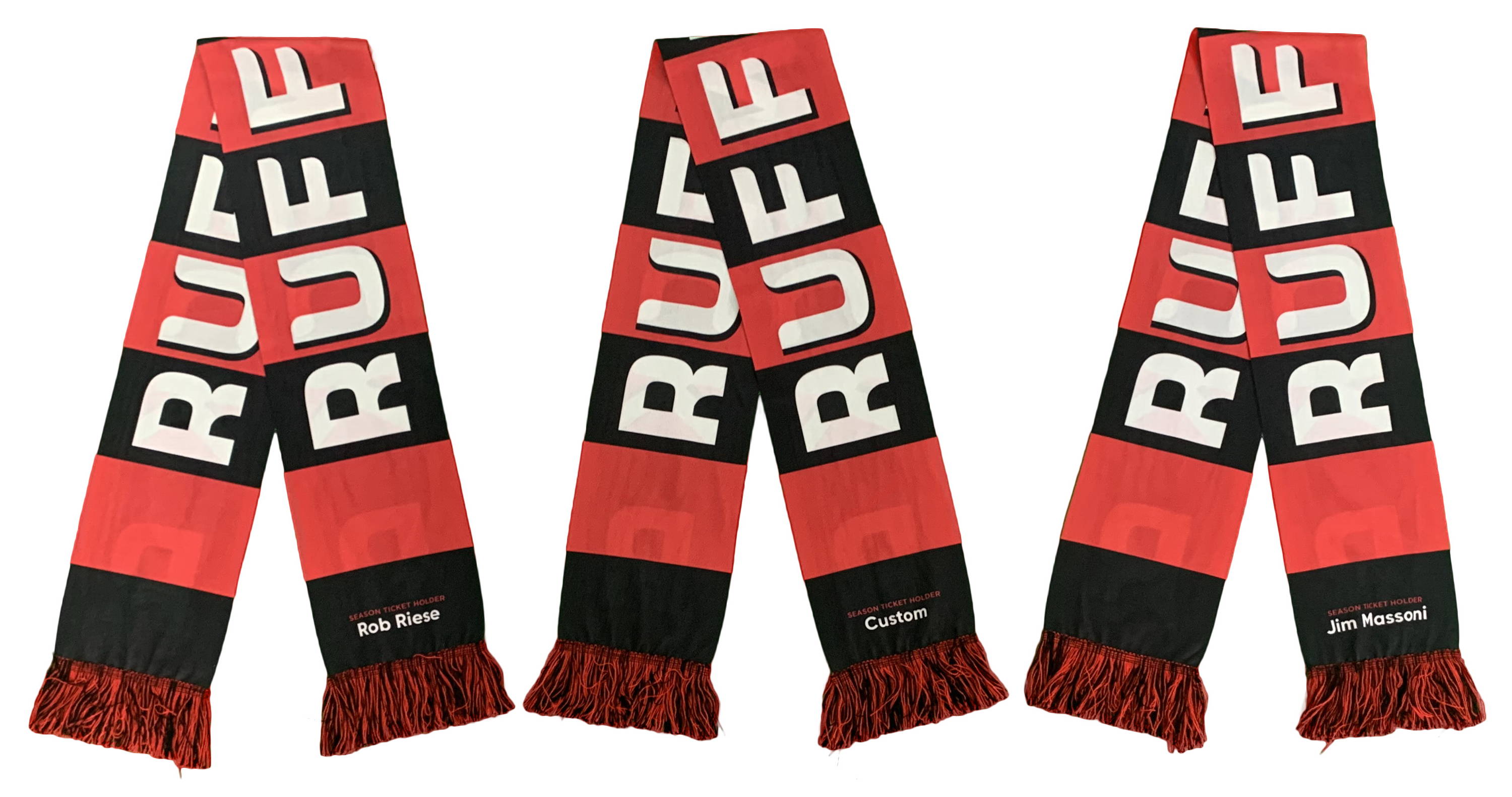 Personalized Scarf
The Personalized Scarf is the perfect scarf for fans, team members, staff or anyone else you want to add a personal touch by adding unique individual names to each scarf. We personalize our summer scarf style with the text of your choice. Character limits apply.
Material: Lightweight but sturdy Poly/Acrylic blend.
Design: Double-Sided, different design on each side.
Personalization: Personalized name printed on one end of scarf.
Colors: No limit
Fringe: Up to 2 colors.