Custom Soccer Scarves For Your Team | Ruffneck Scarves

Get Your Custom Scarves Now!
Our process to get a customized, high-quality scarf for your team or business is simple. Fill out our online form with some basic information and one of our team members will be in touch to walk you through the process. Our designers will create something unique for you and be sure to get your feedback and final approval before production and shipping.

Custom Soccer Scarves For Your Team | Ruffneck Scarves
Set Your Team Apart With Custom Soccer Scarves From Ruffneck
A Unique Soccer Tradition
If you watch any professional soccer match, you will see a wall of team scarves scattered across the stands. You can see various MLS scarves, NCAA scarves, and custom scarves with team sayings, historic benchmarks and scores, and more from matches around the world!
Ruffneck Scarves can help bring this tradition to your team. Don't just settle for the standard team t-shirt, hoodie, or hat. You can bring the European tradition to American soccer matches with the creative design team at Ruffneck. We are proud to help teams boost morale and audience participation using high-quality materials and custom designs.
Full Customization, Many Engagement Possibilities
Pass out your custom soccer scarves to fans pregame to create a unified environment that will be sure to make an impression on the visiting team. Use them as promotional giveaway items or as gifts to team families, staff members, and more. Custom scarves create a unique gift that can be used in multiple ways to promote your team while simultaneously building engagement with fans.
Promote Your Business with Custom Scarves
We can also do custom scarves to promote your business. Best of all, scarves are practical, meaning that your brand will gain exposure daily out of a necessity to stay warm in colder climates. Please do not hesitate to contact our team to get more information and see what we can do for your business.
What are the different types of custom scarves?
Ruffneck has several types of custom scarves available for you to choose from. Don't worry if you're not sure which scarf is right for your team, your Ruffneck specialists are here to advise.
Whether you're looking for the traditional jacquard soccer scarf or a lighter weight summer scarf, we have an option for you.

Choose from our selection of custom scarves below.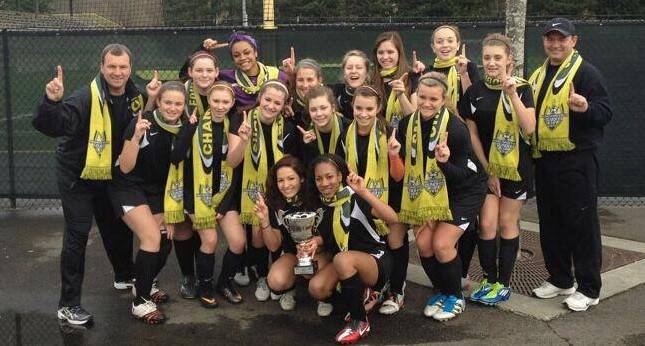 Official scarf provider to MLS, US Soccer, USL, NHL and many more
Make your scarves with the best in the industry
Ruffneck Scarves was founded in Seattle, in 2007, by a couple of guys that had the goal of providing high-quality custom scarves to soccer fans that they would raise proudly in stadiums around America. Soccer was still struggling to gain popularity back then, and our mission was to help grow the game in our country.
The first year in business, we served mostly small supporters groups in the USL and MLS, along with some high schools and local colleges.
But within a year after starting the business, Ruffneck was fortunate enough to sign an agreement with Adidas and MLS to become an officially licensed supplier to the still-growing professional soccer league.
Today, Ruffneck Scarves is the officially licensed scarf of MLS, NHL, US Soccer, USL, USWNT Players Association, and several NCAA member schools.
When you design custom soccer scarves with Ruffneck Scarves, you are getting the same type of personalized scarf we supply to the pros.
Ruffneck provides the guidance you'll need to choose the type of custom scarf and personalized design that's right for your group. Our design team will create custom scarf designs with your logo, text, and team colors at no cost.
You choose the design that fits your organization and off to production it goes.
We produce over 600,000 custom scarves each year for thousands of satisfied customers. Our friendly and helpful customer service is second to none
Contact us with questions and comments.
#ScarvesUp