Unique Fundraising Ideas for School Sports and Activities
Raise money for your organization with custom scarves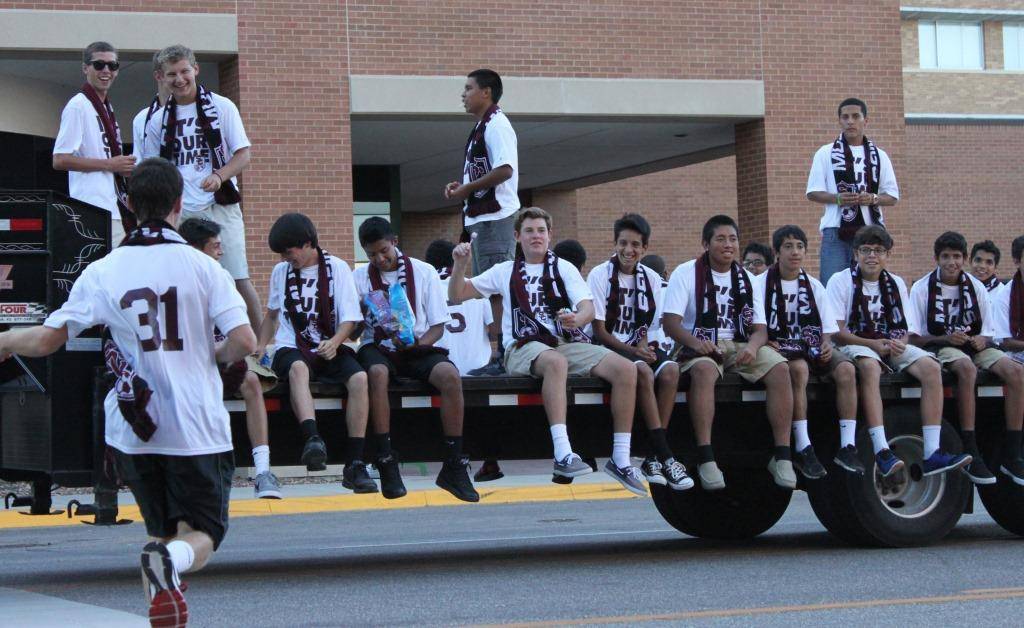 Raise money With Custom Scarves
selling custom scarves is a great fundraising idea to raise funds for your organization
Are you looking for a unique fundraising idea for the school sports team? In need of something new for a school fundraising event? You don't have to stick to the usual car washes, raffle tickets, or gift cards that have minimal return on investment. Ruffneck Scarves switches it up with custom scarves that you can sell.

Why organize a fundraising event with custom scarves?

• Experience high return on investment
By selling custom scarves as afundraising event, you can earn up to 170% profit for your team or cause.
• Take advantage of low order minimums
We offer low order minimums andincremental price breaks so you can control how many you order.
• Be confident in high-quality products
We're the officially licensedscarf supplier of MLS and US Soccer. Impress your donors with our qualityscarves.
• Foster community and team spirit
Proudly display your school logoand colors on the fundraising scarves to show off your school spirit.
• Don't worry about hidden fees
We can guarantee you that thereare no hidden fees or setup charges. Our prices are all inclusive.

We also offer a free no-obligation design process. Let's getstarted today!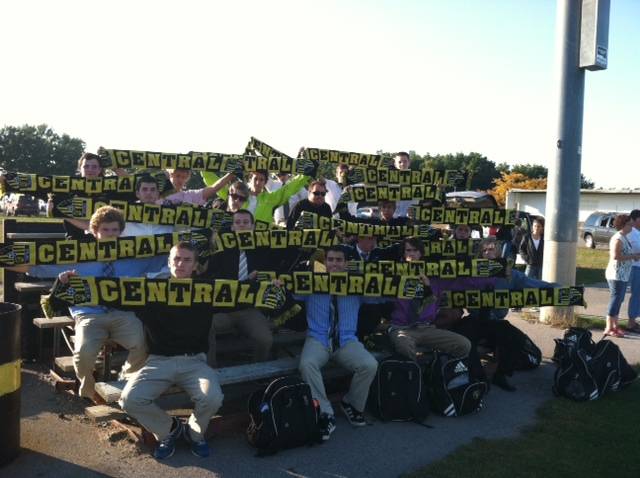 Easy fundraising ideas for schools, non-profits and any good cause
Search the web for school fundraising ideas and you'll come across all sorts of promotions and products that don't really provide a great way to raise money or represent your school well. Ruffneck Scarves suggests selling custom scarves as a way to raise funds for your school's sports teams, organizations, and projects.
With custom scarves branded with your school logo, motto and colors, you'll be sure to win over the hearts and minds of those trying to sell the scarves to raise money. You'll also be providing a simple way to support your cause for the many people who want to contribute. Customized scarves work for all levels of elementary, middle school and high school fundraising.
There are essentially 3 ways schools can successfully use customized scarves for their next fundraising idea:
1. Order scarves in bulk
- Buy a set quantity of scarves
- You'll need to estimate the number of scarves needed based on how many students or boosters you have multiplied by 5. Get people to sell at least 5 each
- Sell scarves to friends and family
- Sell them at games, events, assemblies, and the school book store
- Sell through social media, posting flyers at school, booster club events and PTA meetings
- Partner with local businesses to co-brand the scarves
- Bulk ordering offers price breaks as quantities increase
- Great strategy for in-person sales. Allows your audience to see the custom scarves up close
2. Pre-sell scarves
- Once you have your custom scarf design finalized you can start a pre-sale before ordering
- Pre-sales give you an opportunity to sell the scarves and collect payment before placing your order
- Your Ruffneck representative can help you with pre-sales strategies using email, social media and other ideas
- Note: pre-sales can be more challenging than the bulk order, because your audience won't be able to ask a local representative to touch and feel the scarves before buying
- You can also do a hybrid of pre-selling and a smaller bulk order to make sure you can sell to folks who missed the pre-sale
Don't forget to connect with your Ruffneck specialist to get all of your questions answered.

"I'm writing to tell you of the success we had in selling your beautiful custom scarves as a fundraiser for Brother Rice soccer. We were able sell them all and make a considerable profit to support our soccer program in obtaining needed training equipment and team wear. The scarves were a good fundraising idea and a big hit with all supporters of Br. Rice athletics. Thank you for doing such a great job in design, production and delivery. I fully intend to sell BR scarves again next season." - KEVIN McALINDEN, BROTHER RICE HIGH SCHOOL CRUSADER SOCCER

"Tonight was our first night of sales at games and training and they were flying off the table. In fact, I wore mine to work this morning and my receptionist, who knows nothing about our club, liked it so much she bought it off of my neck and then asked all about the club so she could pass on the word when people asked her what MPSA means. These things sell themselves!" - SEAN FITZGERALD, MICHIGAN PREMIER SOCCER ASSOCIATION CRUSH
"As soon as people saw our customized scarves, their eyes lit up…Immediately people started asking, 'Can I get another one?' Even our rival's fans complimented us—now that was awesome! We sold all 75 scarves and made about $600 profit. If I'd been smarter and order more we would've doubled that." - JAY WILSON, SPARKMAN HIGH SCHOOL, HARVEST, AL
"I wanted to send this to you folks to let you know I received my order today. I further wanted to send this as a THANK YOU to Ruffneck Scarves and your staff this has been some of the best customer service I have ever received." - CHRISTOPHER CORDELLE, ALLIANCE FC, BARNEGAT, NJ